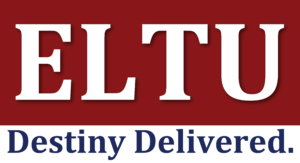 SCHOLARSHIP INVITATION
Congratulations!
You are invited to apply for the ELTU INAUGURAL SCHOLARSHIP PROGRAM for 2023.
ELEVATION LIFE TRANSFORMATION UNIVERSITY (ELTU) | The University of Christ-Centered Coaching, Leadership, and Change is currently accepting applications for the 2023 INAUGURAL SCHOLARSHIP through May 31, 2023. This Scholarship is available to students who qualify for entrance into the Bachelor's, Master's, or Doctoral degree programs at ELTU.
Established in 2023, the ELTU Inaugural Scholarship is a gift of free-or-reduced cost tuition from University Founder, Dr. Merle Ray, to elevate students who are leveling-up in their callings and careers in the fields of coaching, leadership, spiritual care, human capital, and managing change. The Scholarship serves to further Dr. Ray's commitment to encourage and support men and women who are committed to Christ-Centered leadership transformation.
The University selects scholarship recipients on the basis of successful completion of the ELTU Admissions process including written essay questions contained in the Admissions application. All applicants will receive notification in writing as to the decision of the University. To obtain consideration, applicants must complete the Admissions process by May 31, 2023.
If you are looking to level-up in your calling and career, we believe ELTU is the answer to your prayers. Your entire degree can be completed from the comfort of your favorite intimate reading spot and even your phone! We offer affordable quality state-approved degree programs so you can finish what you started typically within a few months rather than the traditional 3 to 5 years.
Founded in 2022 and focused solely on Christ-Centered coaching, leadership, human capital and change management, we believe ELTU is the most groundbreaking innovative self-directed Christian Learning & Research institution in the world. We envision ELTU candidates motivated professionals from all walks of life who want to enhance their callings and careers.
To apply for the Scholarship, eligible candidates must complete the ELTU Admission's Application and become approved by the University Scholarship Selection Committee. If scholarship is granted, student recipients of the Scholarship must agree to all terms, conditions, exclusions, and any limitations of the Scholarship. Students must also notify the school when their eligibility status for the scholarship changes, including financial status. Scholarships and financial assistance may be cancelled or withdrawn by the School at any time. 
Completed Admissions Applications should be submitted online by May 31, 2023 on ELTU website.
or more detailed information about the Scholarship, please see below.
This offer is for a limited time only and expires on May 31, 2023.
SCHOLARSHIP PROGRAM
ELTU Inaugural Scholarship covers Tuition of your ELTU Degree Program and does not cover voluntary optional services, add-on programs, or any incidental fees. Expenses like Registration fee, Matriculation fee, Books, Supplies, or Processing fees are not covered by the Scholarship.
Select your program and a Waiver of Tuition form will be provided at the end of your Admission process so that we may apply your Scholarship Award upon approval.
| | | |
| --- | --- | --- |
| ELTU Degree Programs | Tuition | Specialty/Focus Area |
| Bachelor's of Science Degree (BCL) | $ 3,145 | Coaching, Leadership, & Change |
| Master's of Science Degree (MCL) | $ 2,625 | Coaching, Leadership, & Change |
| Graduate Degree (GCL) | $ 2,625 | Executive Leadership & Pastoral Care, & Change |
| Doctoral PhD – CCC (PHD-CCC) | $ 3,145 | Coaching, Leadership, & Change |
| Doctoral PhD-HCL (PHD-HCL) | $ 3,145 | Human Capital Leadership & Change |
FEES NOT COVERED BY THE SCHOLARSHIP 
What You Pay
One-time Registration Fee $100
(Refundable if Admission Application is not approved)
Annual Matriculation Fee $1,288
(Payable in 12-monthly installments of $107 or pay $1,288 in advance)
One-time Processing Fee $150
(Refundable if Admission Application is not approved)
HOW IT WORKS
Tuition costs of your ELTU Degree Program will be waived once you complete the Admissions process successfully and are approved for admission. Registration and Processing fees are not covered by scholarship and are required at the time of the application.
During the application process, you will be prompted to pay in advance or set up an installment payment plan for the Matriculation fees not covered by the Scholarship.
If your Admissions Application is not approved, or if you withdraw or cancel the Program within 72 hours after approval of enrollment, the Student Enrollment Agreement is voided and 100% of all fees are refundable to you.
We make it easy and affordable to finish your ELTU Degree program. Students have at least 12-months to pay fees not covered by the scholarship. Students who plan to add on voluntary optional services, like book publishing or dual degree programs may choose to pay in 24-month installments.
Please feel free to reach out if you have any questions about ELTU, the Scholarship, or any of our ELTU Degree programs.
Blessings,
Dr. Merle Ray
President & CEO
ELEVATION LIFE TRANSFORMATION  |  The University of Christ-Centered Coaching, Leadership, and Change