Life-changing faith-based degree programs.
Self-paced. Unique. Affordable. Online.
Get Commissioned for Ministry Specializing in
COACHING, LEADERSHIP, AND CHANGE
BACHELOR'S  •  MASTER'S  •  DOCTORATE / PHD  •  MINISTRY DEGREE COACHING PROGRAMS  
BECOME AN INTERNATIONAL LEADER, PUBLISHED AUTHOR, AND COACH!

YOU HAVE A CAREER ALREADY. YOU WANT A CALLING!

FINISH YOUR DEGREE IN MONTHS INSTEAD OF YEARS!

ENTER YOUR GATEWAY TO PERSONAL, PROFESSIONAL, AND SPIRITUAL FULFILLMENT!

MORE THAN COLLEGE OR SEMINARY – ELTU IS LIFE TRANSFORMATION!

START OR ENHANCE YOUR PRIVATE COACHING PRACTICE OR PERSONAL MINISTRY!

COMPLETE TEXTBOOK SUMMARIES, JOURNALS, AND LIVE COACHING SESSIONS INSTEAD OF TESTS!

SCHOLARSHIPS AVAILABLE FOR A LIMITED TIME TO THOSE WHO QUALIFY!
ELTU works perfectly with either individuals or church education departments to offer innovative accelerated ways for God's People to live, learn, love, and level-up. Maximize your personal, professional, and spiritual potential all in one!
ENGAGE IN PASTOR'S SERMONS, BIBLE STUDY/SUNDAY SCHOOL & CHURCH EVENTS TO HELP EARN DEGREE CREDIT!
Work from your phone or your favorite intimate reading spot.
Perfect for WORKING PROFESSIONALS and LEADERS around the world in ministry and industry!
Elevation  Life  Transformation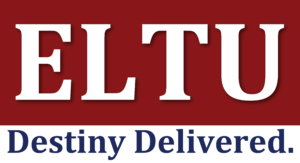 Regulated and approved by the Texas Workforce Commission Division of Career Schools and Colleges. ELTU is a bona fide private postsecondary educational institution authorized to offer religious degrees exempt from requirements of the Texas Higher Education Coordinating Board (THECB) Chapter 132, Texas Education Code Section 132.052. ELTU programs and seminars are not designed for state licensure certification or other professional occupational requirements and are not accredited by the US Dept of Education. Accreditation is not required by the US Dept of Education. Transferability of any credit hours earned may be strictly limited to ELTU or ELTU Alliances. Students may not be able to transfer credits earned from ELTU to other institutions.
ELTU is perfect for those who have a career already but want a calling!
We help faith-based learners reach their God-ordained destiny!
ELTU is offered to enhance and maximize a student's own interests in their personal, professional, and spiritual journey.  When considering occupational data, students may find information from the U.S. Bureau of Labor Statistics helpful.
Approved and Regulated by the Texas Workforce Commission, Career Schools and Colleges, Austin, Texas.
For full details on our organizational history, policies, and programs offered, click here to Download University Catalog.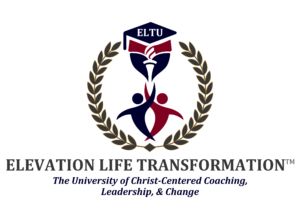 The University of Christ-Centered Coaching, Leadership, and Change™
HOW IT WORKS:
The ELTU learning experience provides dedicated time for participants to practice and set up coaching sessions with real clients, become centered for coaching and reflect on the coach's responsibility for being present in the guiding systems of coaching. It is for students who would like to use their time in church, at home, or anywhere to level up in the Kingdom of God.
Students will spend time in textbook research, journaling, reflection, practicing coaching, and developing coaching sessions for each of their focused courses of study.
Participants must conduct and submit their recorded coaching sessions and their research summaries of journals, reflections, or homework to receive credit.
Learning Objectives
Students will describe AND demonstrate an understanding of coaching core competencies and practices learned and gained in ELTU's foundation of guided systems in coaching practices.
Apply Now